Skip to main content
Window Shopping is now available
Prepare for Open Enrollment beginning November 1 and explore 126 individual plan options today.

Bigger Savings for even More Nevadans!
Thanks to the recently passed American Rescue Plan, we are offering more money to help pay for your coverage. Most people who currently have a plan through Nevada Health Link will see a much lower monthly premium cost, and people who may have earned too much to get financial help in the past will now be eligible for the first time.
Tell us your story!
Like you, Elliot had a reason to enroll. Get covered today and have peace of mind knowing all about your healthcare coverage including the 10 essential health benefits included in a Nevada Health Plan.
Learn more about us
Nevada Health Link is Proud to Work With
2021 Enrollment Process
Enrollment for 2021 health insurance plans will take place on NevadaHealthLink.com.
Get Started

Get Help
Find trained and certified enrollment professionals who can assist you with the enrollment process.
Find Assistance

Manage your Current Plan
Sign in on NevadaHealthLink.com to view existing plan.
Login
Sign-up to get the latest information about Nevada Health Link!
Thanks for signing up!
You'll be hearing from us soon.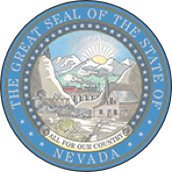 Nevada Health Link is brought to you by the State of Nevada Silver State Health Insurance Exchange
The Official Site of the Silver State Health Insurance Exchange | Copyright ©2021 State of Nevada - All Rights Reserved | Privacy Policy
Review the Silver State Health Insurance Exchange Nondiscrimination Statement in English or en Español.