For assistance, call the Customer Assistance Center at 1-800-547-2927
Monday – Sunday: 9:00 AM – 5:00 PM PST
Find Free Help Near You
Nevada Health Link has a statewide network of licensed enrollment professionals who have been trained to assist you with the application and enrollment process, and their assistance is available to you at no cost. After enrolling, your assister can continue helping you throughout the year by reporting changes to your account, helping you understand important notices, walking you through the annual renewal process, and more.
The assister you choose can be an Agent/Broker or a Certified Enrollment Counselor.
Find Assistance
What is an Agent or Broker?
Licensed Agents and Brokers are able to help individuals with the application and enrollment process. Agents work directly with Qualified Health Plan issuers to contract commissions on Nevada Health Link enrollments. Agents/Brokers have been trained and certified by Nevada Health Link and are licensed by the Nevada Division of Insurance.
Nevada Health Link has established a Broker Grantee program, and this year is working with a group of preferred brokers who have multiple locations where you can find enrollment assistance in person, for free. The list of the Broker Grantees for plan year 2022 are listed below. Call and make an appointment with these trained professionals today and prepare for open enrollment.
Brent Leavitt, Battle Born Financial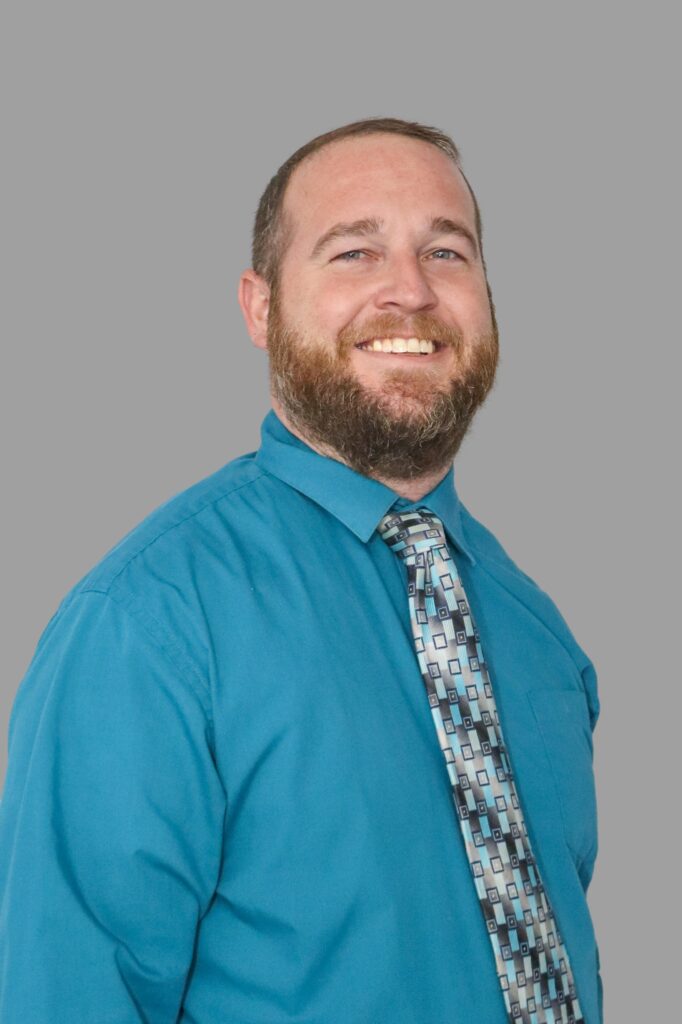 1971 Pahrump Valley Blvd, Suite D
Pahrump, NV 89048
775-764-2252
3365 W Craig Rd, Suite 3
North Las Vegas, NV 89032
9708 S Gilespie, Suite A104
Las Vegas, NV 89183
702-582-7368
Aaron Ware, Aware Benefits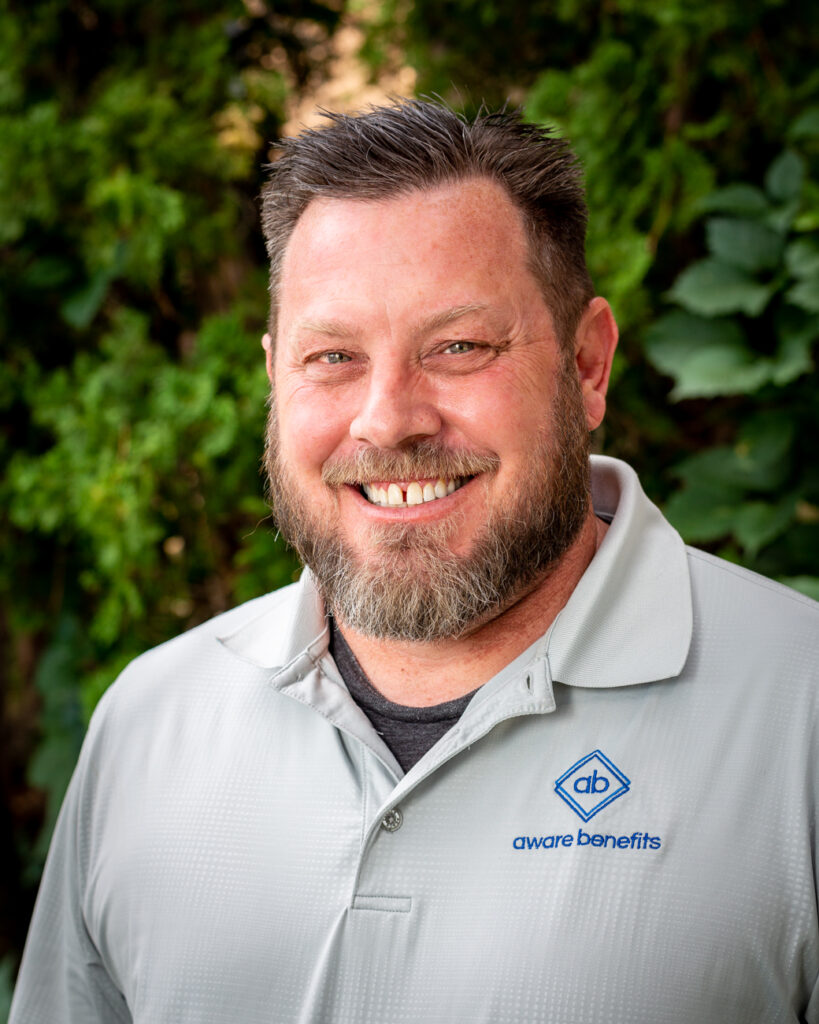 445 Apple St. #110
Reno, NV 89502
Phone: (775) 432 7559

Email:
Shelly Rogers, Nevada Insurance Enrollment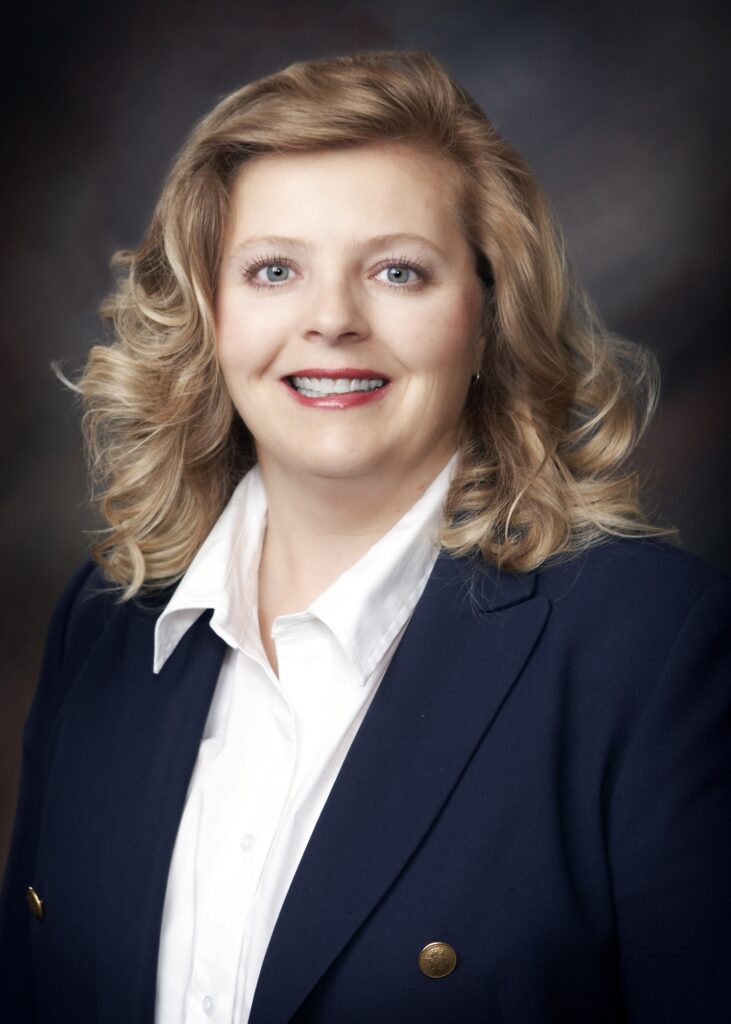 Patrick Casale, Multicare Benefits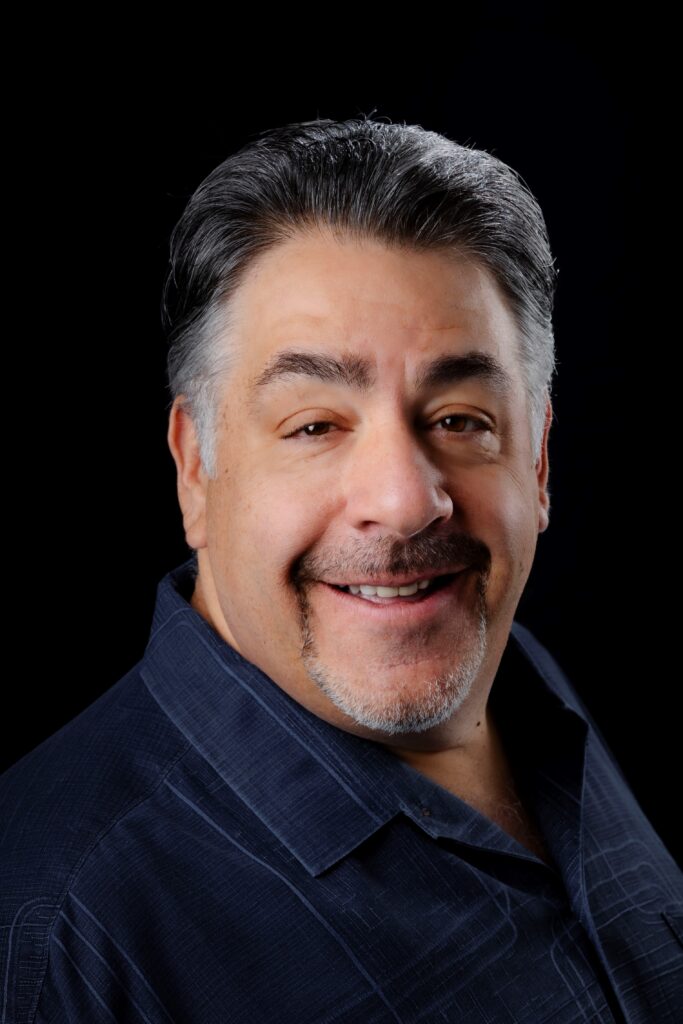 Alberto Ochoa, Smart Buy Insurance, Inc.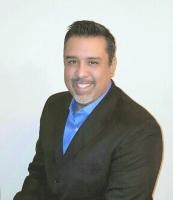 Brian Douglas, ProtectHealth Ins.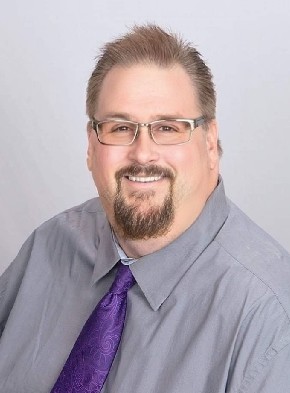 Gina Aguerre & John Collier, Nevada Silver Life and Health Agency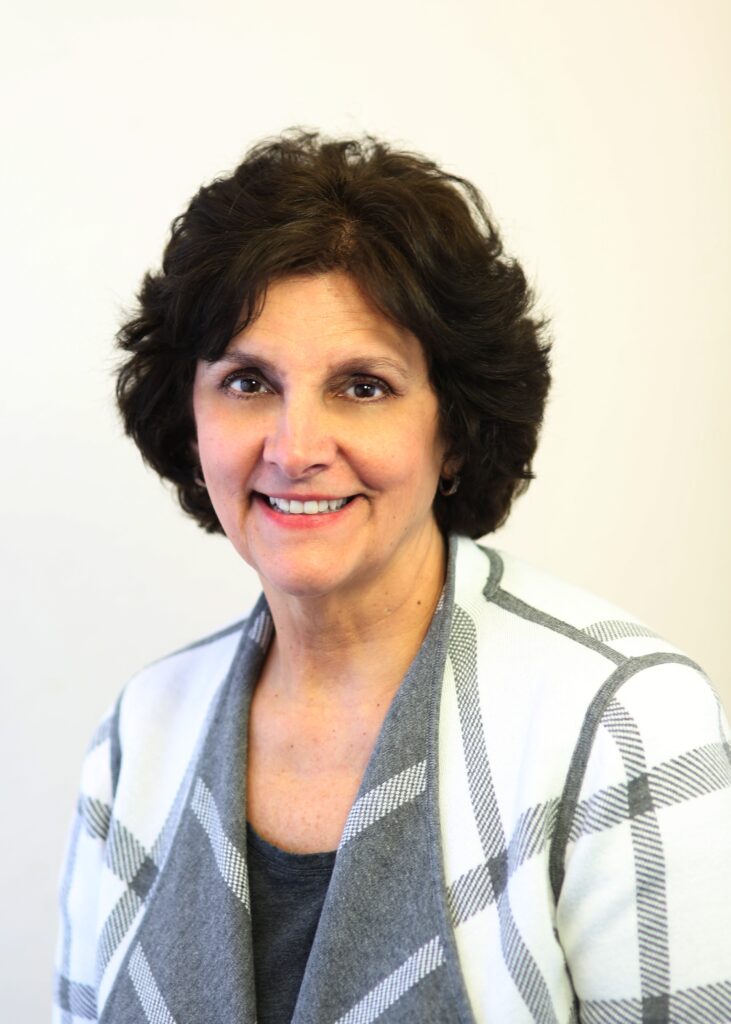 4600 Kietzke Ln A105
Reno, NV 89502
775-829-1221
Website: www.nvsilver.com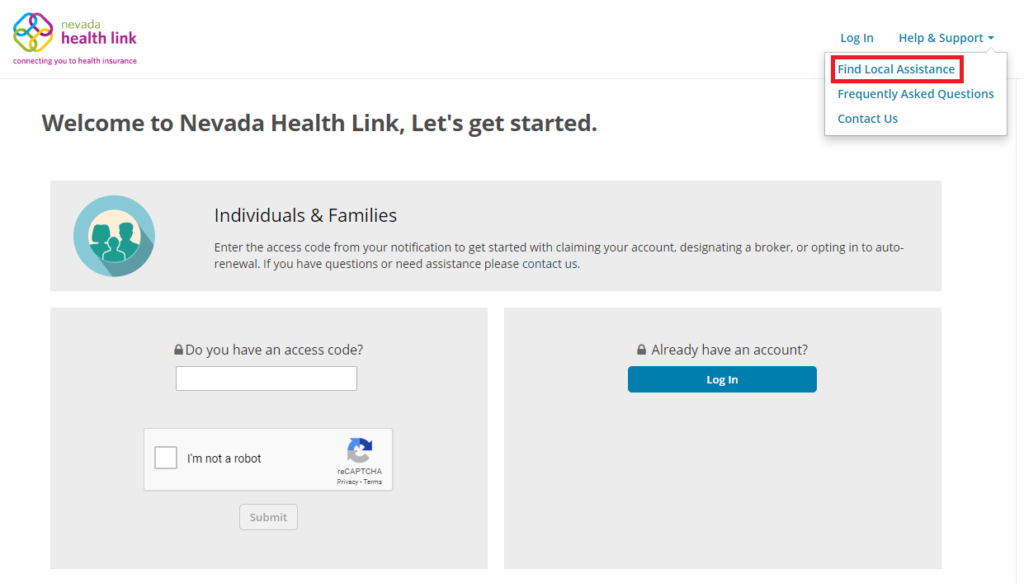 Next, choose whether to search for an Agent/Broker or a Certified Enrollment Counselor: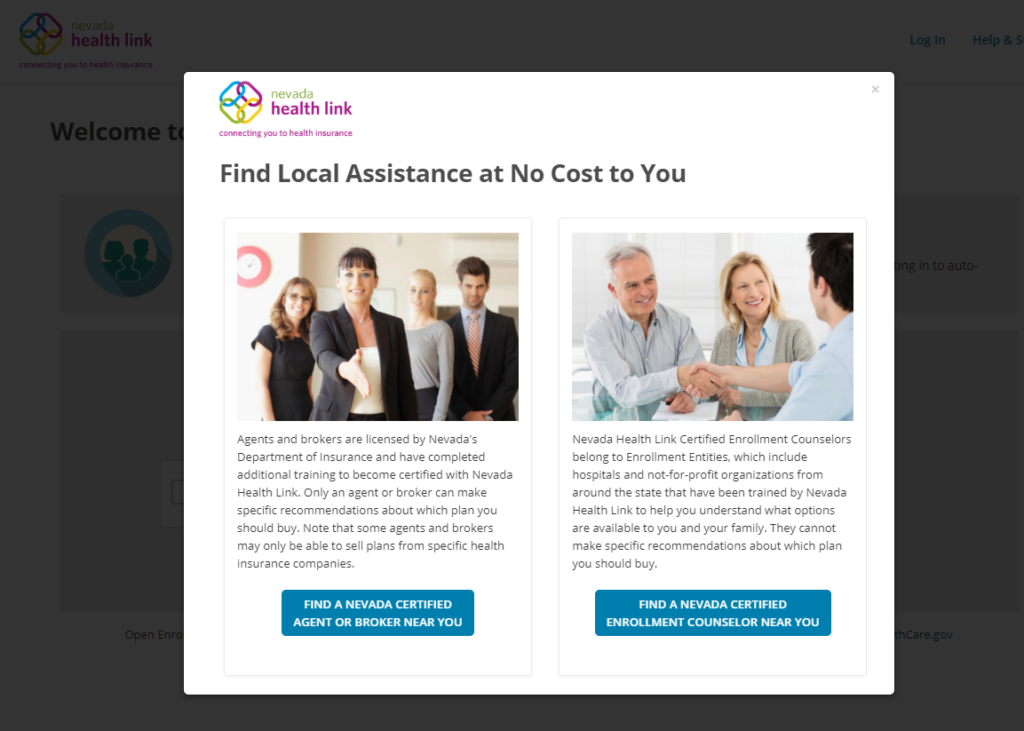 For Agents/Brokers, you can search by location (i.e. Zip code and distance), or if you know the name of your Agent/Broker you can search by their First/Last Name or Company Name: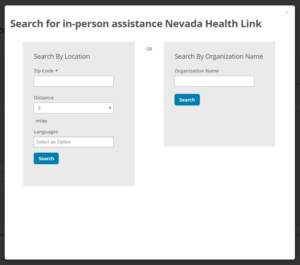 For CECs, you can search by location (i.e. Zip code and distance), or you can search for a CEC organization by name: