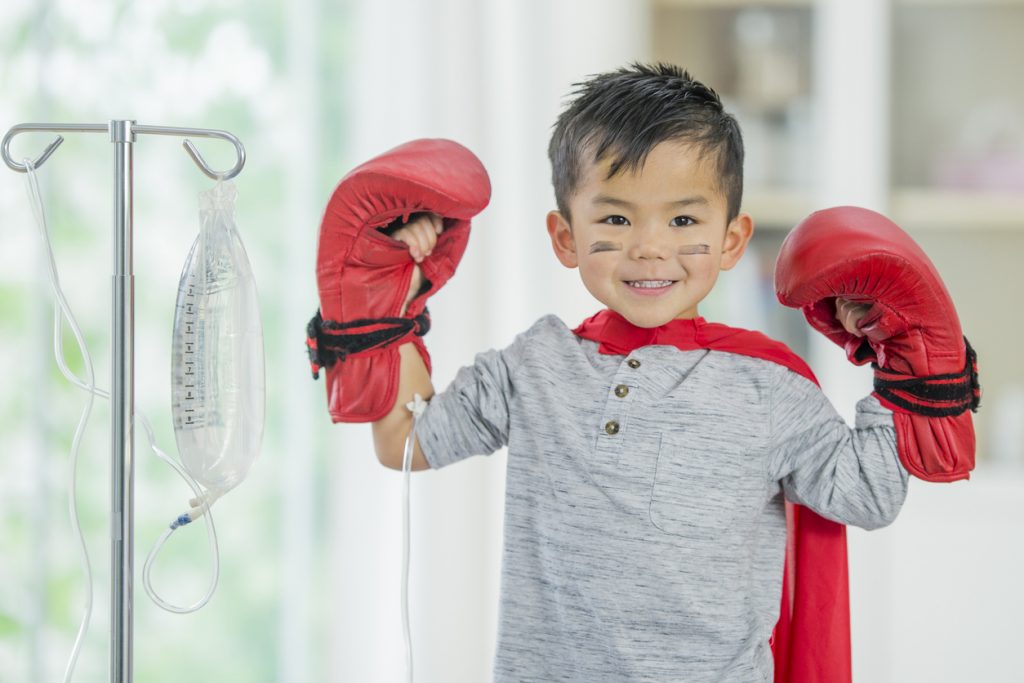 Each day,
42 families
in the United States will receive the devastating news that their child or teen has cancer. In September, we observe National Childhood Cancer Month to recognize the 15,000 children and young adults that are diagnosed with cancer each year.
While the five-year survival rate for childhood cancer is nearly 80 percent, almost 2,000 kids under 19-years-old die each year. This makes childhood cancer one of the leading diseases that kills children and teens.
While childhood cancer cannot be treated exactly like adult cancers, many treatments are still toxic and affect a child's development. Some childhood cancers may be treated with chemotherapy, in addition to stem cell transplants. A recent innovation in cancer treatment also involves targeted therapy drugs and immunotherapy.
Children's bodies are generally better at recovering from higher doses of chemotherapy than adults, allowing doctors to utilize more intensive treatments. However, radiation is often limited because children can suffer from more serious side effects.
Unfortunately, many childhood cancer survivors undergo permanent damage to their organs and mental health from treatment.
Most children and teenagers are treated at pediatric cancer centers. If your child is diagnosed with cancer, having health insurance is critical. The American Cancer Society has resources for understanding your financial situation and child's insurance coverage.
If you have enrolled through Nevada Health Link, we are here to work with you to understand how to take advantage of your preventative health costs. If your family doesn't currently have coverage, see if you have a qualifying life event that enables you to purchase health insurance outside of the open enrollment season.
Staying on top of your children's health is key to winning the battle against childhood cancer. If you are worried about your child's health, schedule a screening today.