Instructions for Existing Users (Enrolled or Not Enrolled)
Step 1: Log into your Nevada Health Link Account
Step 2: Click "Edit Application" and click your way through the entire application updating information where needed, complete attestations, and provide your signature at the end of the application:
Step 3:Your updated subsidy eligibility will be automatically applied to your current enrollment if you are already enrolled. You may view the update to your existing enrollment on the "My Enrollments" screen.
If you are not enrolled you will need to select the "Confirm Life Event and Shop" button below.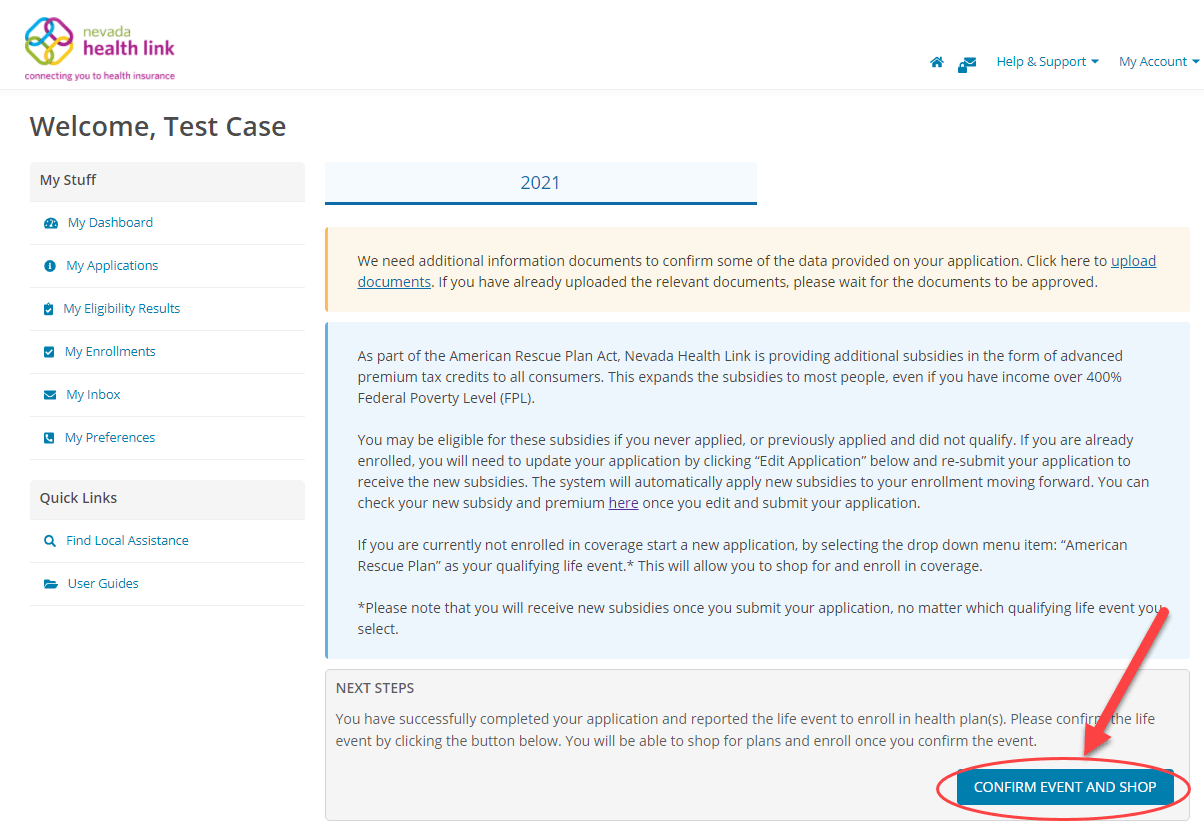 Step 4: Select the American Rescue Plan qualifying life event from the drop down menu.
Step 5: Shop for Plans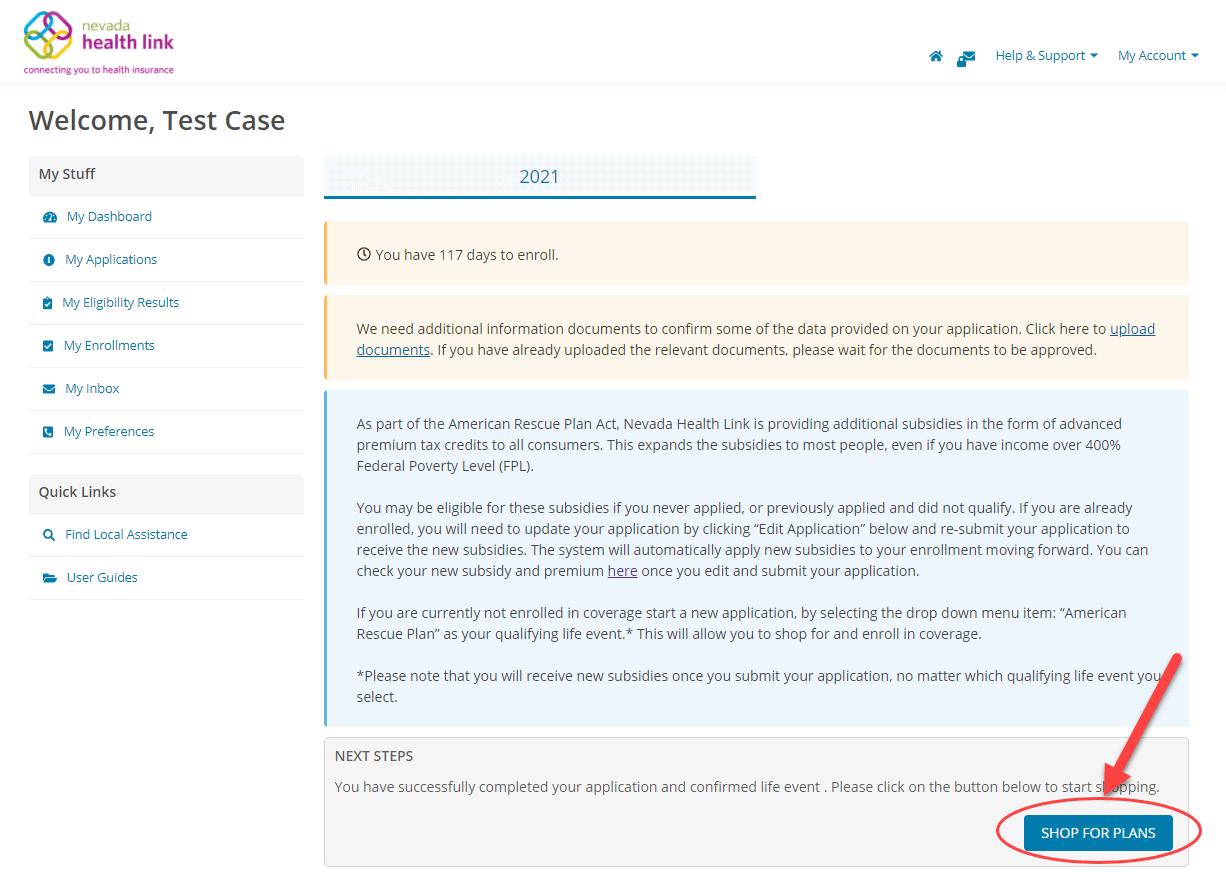 Note: For consumers who have received Unemployment Income for at least one week during 2021 you will need to attest to that information prior to submitting your income information.