Outside of the open enrollment period, Nevada Health Link is still here to help you through the Special Enrollment Period (SEP). Enrolling in insurance can be confusing, but if you've had a significant life change that affects your health insurance, you'll want to know all your options.
What is Special Enrollment?
The Special Enrollment Period is the timeframe you're allowed to enroll in coverage any time during the year if you have a qualifying life event. Also, it's important to report any life and income changes once you've enrolled in a plan through Nevada Health Link. This will ensure you continue to receive the correct coverage and savings for you and your family.  
Do you qualify for a Special Enrollment Period?
Qualifying life events (QLEs) are reviewed on a case-by-case basis, and some restrictions may apply. Below are the most common instances of qualifying life events: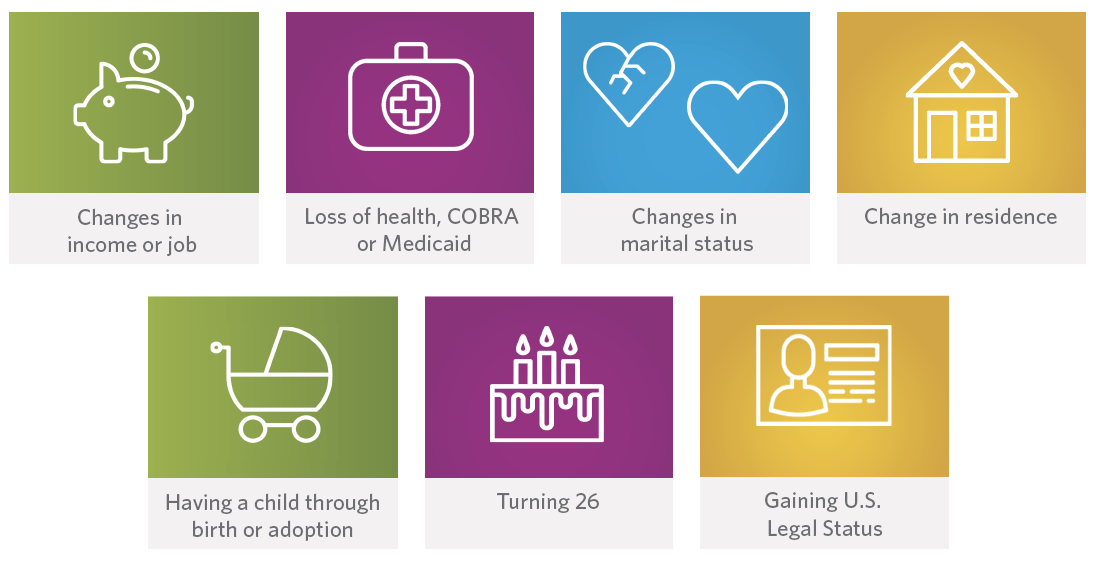 Who can apply for SEP?
Special Enrollment Periods apply to your whole family. If one family member is eligible for the SEP, all members who apply on the same Marketplace application automatically qualify. While different plans work for different people, Nevada Health Link has the right plan for you and your whole family. 
How long do you have to apply for SEP?
If you're eligible to enroll in coverage through Nevada Health Link during a SEP, you have 60 days to enroll from when the life event occurs. This is also true if you are denied Medicaid – you have 60 days from your denial date to enroll in a qualified health plan through Nevada Health Link. Learn more about changing plans and how to report life changes for SEP by visiting our FAQ page.
All of these programs exist to reduce the costs of health insurance and make sure you are covered. Just remember, we're always to help, so don't hesitate to reach out for assistance.