What is a Certified Enrollment Counselor or Navigator organization?
The term "Certified Enrollment Counselor" (or "CEC" for short) applies to a number of different enrollment partner organizations affiliated with Nevada Health Link, including Navigators, Certified Application Counselors (CACs), Exchange Enrollment Facilitators (EEFs), and In-Person Assisters (IPAs). Unlike Agents or Brokers, CECs are not employed by private insurance brokers and have no direct affiliation with insurance carriers. These organizations are primarily responsible for outreach, education, and enrollment for Nevada's uninsured and under-insured populations, and they are able to answer enrollment questions and give unbiased explanations of the affordable health insurance plans offered through Nevada Health Link. CECs have been trained and certified by Nevada Health Link and are registered with the Nevada Division of Insurance.
During open enrollment our licensed enrollment professionals will be available to answer your questions.
See below a list of certified Navigator organizations and their contact information.
Dignity Health
St. Rose Dominican
2651 Paseo Verde Pkwy. Suite 180
Henderson, NV 89074
(702) 616-4904
www.dignityhealth.org/las-vegas
State of Nevada Office for Consumer Health Assistance (OCHA)
3320 W. Sahara Ave.
Ste. 100
Las Vegas, NV 89102
702-486-3587
Toll Free: 888-333-1597
cha@govcha.nv.gov
See below a list of certified In-Person Assisters (IPA) organizations and their contact information.
What is an In-Person Assister (IPA) organization?
IPA organizations are private entities that have been trained by Nevada Health Link and certified by the Nevada Division of Insurance to provide outreach and education to Nevada's communities regarding Nevada Health Link. They are responsible for outreach and education for Nevada's uninsured and underinsured populations. They will educate people on a variety of topics, including program eligibility, how and why to purchase, and health insurance terms.  IPA's have the same roles and responsibilities as Navigators except that they will not be actively enrolling consumers.  The IPA focus will be on outreach and education into under reached populations, which include, but are not limited to Hispanic/Latino, rural, self-employed, Tribal, 50+ generation, individuals/families, multicultural ethnicities, and young millennials
Asian Community Resource Center (ACRC)
3111 S. Maryland Parkway
2nd Floor
Las Vegas, NV 89109
702-984-0015
www.lvacrc.org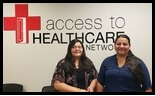 Access to Healthcare Network 
4001 S. Virginia Street, Ste. F
Reno, NV 89502
877-385-2345
www.accesstohealthcare.org
Community Health Alliance – Sparks
2244 Oddie Blvd.
Sparks, NV 89431
775-329-6300
www.chanevada.org
Community Health Alliance – Reno
1055 S. Wells Ave.
Reno, NV 89502
775-329-6300
www.chanevada.org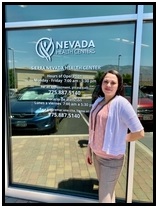 Nevada Health Centers – Carson City
3325 Research Way, 2nd floor admin
Carson City, NV 89706
775-888-6643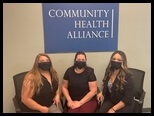 Nevada Health Centers – Las Vegas
1799 Mt. Mariah Drive
Las Vegas, NV 89106
Toll Free: 1-800-787-2568
Local: 702-241-0386
www.nvhealthcenters.org
Asian Community Development Council (ACDC) 2nd location
4276 Spring Mountain Rd. Suite #207
Las Vegas, NV 89102
702-489-8866
https://acdcnv.org/
NV Outreach Training Organization (NOTO)
621 S. Blagg Rd.
Pahrump, NV 89048
775-751-1118
healthlink@nevadaoutreach.org