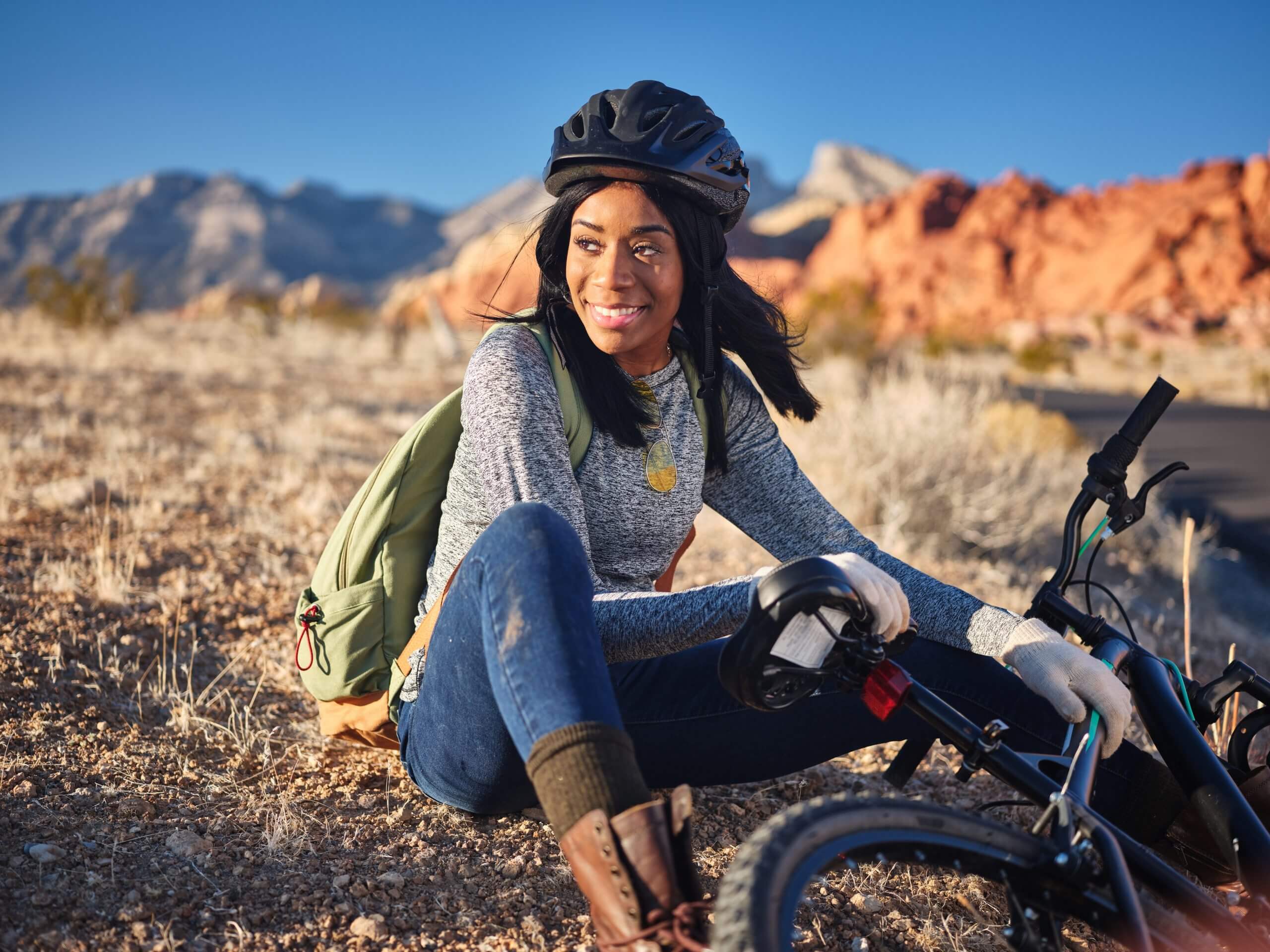 Take some time to re-June-venate!
So far, 2020 has been rife with challenges. As we go through the month of June, it ushers in more than just the summer season – it brings with it the potential for us to reset, reignite and yes, rejuvenate!
As Nevada emerges from mandated restrictions and begins Phase 2 of reopening the economy, we start to find our "new normal," it's the perfect time to get outside and take advantage of all the recreation the Silver State has to offer.
Forging a new path is easy in Nevada with access to some of the country's best hiking trails. Highlights include the breathtaking Mt. Rose Summit Tahoe Rim Trail in Reno, the creek-lined Sierra Canyon Trail in Genoa, the panoramic Railroad Tunnel Trail in Boulder City and the Ruby Crest National Recreation Trail tracing through the Ruby Mountains in Spring Creek.
If you'd prefer to get your wheels spinning, these Nevada biking trails offer a combination of beauty and adventure to explore: Flume Trail, Incline Village; Bootleg Canyon, Boulder City; Reno Truckee River Ride, Reno; Bristlecone Loop Trail, Mt. Charleston.
Better yet, take the plunge and make a splash this summer by enjoying water recreation at Nevada's amazing lakes and reservoirs. Of course, the unparalleled beauty of Lake Tahoe is always high on every Nevadan's list. From Sand Harbor and Kings Beach to Cave Rock and Crystal Bay, the possibilities for paddle boarding, kayaking, swimming and boating in pristine (and cold) waters are almost endless.
But Tahoe isn't the only place to go! Just outside of Las Vegas and south of Lake Mead, Lake Mohave is a haven for scuba divers and fishing enthusiasts alike. Although Pyramid Lake is not a recreational lake, you can enjoy its beauty and history from the shore. Located in the central part of Nevada, Walker Lake's beautiful scenery is a highlight along U.S. Route 95. It's also a quiet gem to enjoy picnicking, boating and fishing. Speaking of gems, Elko County's Angel Lake offers kayakers and canoers an unrivaled opportunity to explore its splendor. Big, small and every size in between, the cool, peaceful waters in the Nevada desert are more prevalent than you think!
Reflecting is important and sometimes cathartic but moving forward brings new possibilities and hope for things to be even better than before. Taking advantage of Nevada's summer beauty and recreation may prove to be a great step onward. Along the way, it's important to take care of your health, too. Nevada Health Link is here to help ensure you have the health care coverage that can bring peace of mind as you explore the outdoors.