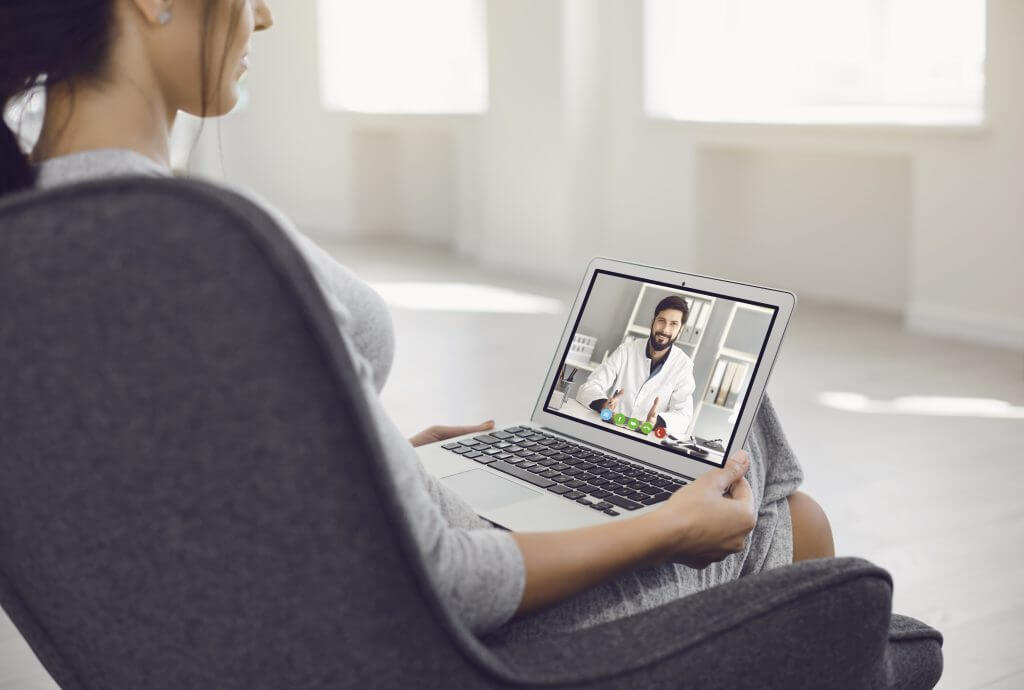 As daily activities in Nevada are limited and hospitals are trying to free up space and personnel during the Covid-19 pandemic, telehealth has made it easier, safer and more convenient for people to access quality care. It's a way to get access to health-related services and information using mobile technology through video chat, phone calls or even email.
Easier than going to the doctor's office
Telehealth is as simple as a patient chatting with their doctor over a video call. It helps reduce the factors that come with visiting doctors in person, such as time, cost and inconvenience. Removing the obstacles that can come up with office appointments gives patients more control over their health. They're able to visit doctors more frequently of convenience, meaning they can address issues as they arise rather than waiting.
Virtual care helps keep you safe
Many hospitals are encouraging patients to use telehealth for consultations instead of heading to the clinic. This is especially important for Nevadans, who think they may have Covid-19 but aren't sick enough for hospitalization. Virtual appointments allow doctors to discuss health concerns without the risk of spreading the virus while giving patients quick treatments for their symptoms.
Even if you feel healthy enough to visit your doctor in person for a checkup, consider telehealth as a first option. Many routine doctor visits can be addressed by using telemedicine options, and staying at home is still the best way to do your part in the fight against the pandemic. During your telehealth appointment, your doctor will let you know if and when you need to schedule an in-office visit.
Telehealth is versatile
Telehealth is a great option for certain types of medical care. With telehealth, patients are able to have general consultations with doctors, get mental health care, have follow-up appointments, manage chronic pain and even have annual wellness visits. In most cases, specialty doctors are also available such as dermatologists, psychical therapists and nutritionists.
Telehealth available in Nevada
Nevada's Certified Community Behavioral Health Centers are offering crisis services and telehealth services that are focused on person-centered and family-centered outpatient behavioral services and primary care services for the whole family. No one will be turned away for inability to pay. If you or a loved one need telehealth services, please reach out to the center in your area.
Carson City Community Counseling Center
Phone and Crisis Line: 775-882-3945
Carson City
Gardnerville
Offering telehealth services
https://www.cccofcarsoncity.org
Bridge Counseling Associates
Phone and Crisis Line: 702-474-6450
Las Vegas
Offering telehealth services
https://bridgecounseling.org/
Crisis Services for Youth: 775-600-3420
Fallon
Elko
Wendover
Residential accepting clients, telehealth services and food bank available
http://www.newfrontiernv.us/
Quest
Phone and Crisis Line: 775-786-6880
Reno
Completing assessments/telehealth
https://questreno.com/
Rural Nevada Counseling
Phone: 775-463-6597
Crisis Phone: 775-431-0211
Dayton
Fernley
Silver Springs
Yerington
http://www.ruralnevadacounseling.org/
First Med/Building Hope
Phone and Crisis Line: 702-731-0909
Las Vegas
Telehealth and in-person services
https://fmhwc.org/
New Frontier
Phone: 1-800-232-6382
Crisis Services for Adults: 775-427-9198
Vitality Unlimited
Phone: 800-242-8327
Crisis Line: 775-777-8744
Elko: 775-738-8004
Carson City: 775-461-0999
Carson City
Dayton
Elko
Reno
Telehealth services, screenings, intake available
http://www.vitalityunlimited.org/
For more information please visit http://dpbh.nv.gov/Reg/CCBHC/CCBHC-Main/.
Additionally, if you aren't currently enrolled in health care, we're here to help. Nevada Health Link has special enrollment periods for qualifying life events (QLEs) that you could be eligible for. QLE's are life-changing events such as job loss, income change, marriage/divorce and birth/adoption of a child to name a few. Nevada Health Link can connect contact a certified broker or navigator to see if you qualify for special enrollment.