At Nevada Health Link, we're committed to supporting our stakeholders and partners, including Certified Enrollment Counselors (CECs) which include: Navigators, In-Person Assisters, and Exchange Enrollment Facilitators (EEFs), and also Brokers & Agents, as well as community partners statewide. All of our Agents/Brokers & CECs are licensed to enroll consumers in qualified health plans on the Exchange. As part of our commitment, we have created tools and training materials to support your efforts in our shared mission of enrolling more Nevadans in comprehensive coverage.
If you are a Nevada resident broker interested in certifying with NVHL for Plan Year 2022, please fill out the Broker Intent to Sell Form.
Useful Reference Materials & Enrollment Tools for Brokers/Agents and CECs
4th Annual Open Enrollment Prep Sessions for Plan Year 2021
For more partner resources visit:
Stay up to date via email
Individuals interested in becoming licensed enrollment professionals should sign up to be informed when new information becomes available.

Marketing Tools
Logo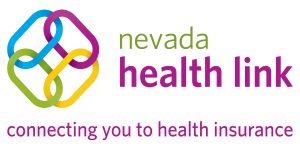 Social Media Channels: